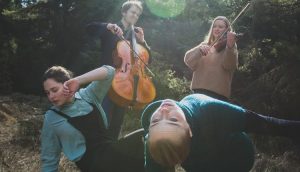 «RAS i samarbeid med Kammermusikkfestivalen arrangerer Familieforestillingen "Ka då for?"
Forestillingen gir barn mulighet til å oppleve klassisk musikk på en interaktiv og annerledes måte som spiller på deres premisser.»
Marianne Hatleskog fiolin
Olav Stener Olsen cello
Hanna Våge Skjeggestad dans
lngrid Hatleskog dans
Kammermusikkfestivalen.no
«Den reisende celloen» in Stavanger (7th March 2018)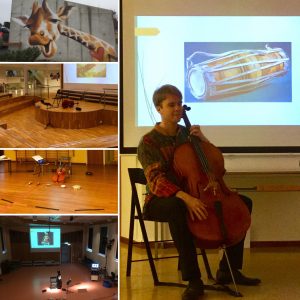 Operagalla Stavanger Konserthus & Sandnes Kulturhus February 23rd, 25th & 26th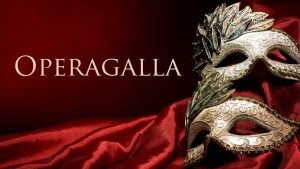 Read more here
Sold out concert in Sola Ruinkirke Saturday December 2nd!
Concert with Marit Risnes – soprano, Gjermund Titlestad – guitar, Goedele Taveirne – piano and Olav Stener Olsen – cello.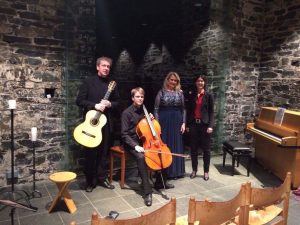 Great success with Kitchen Orchestra and Anthony Pateras in Stavanger and Oslo.


Kitchen Komponist: Concert in Stavanger Konserthus Zetlitz October 22nd 20:00


Read more here.
(8.10.2017)
***
This weeks Olav present the sound installation Vannstand, by Maja Solveig Kjelstrup Ratkje, in Stavanger Konserthus.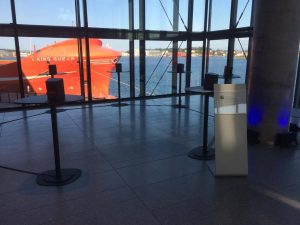 ***
Testing sounds together with Moddi, for the project «Den reisende celloen»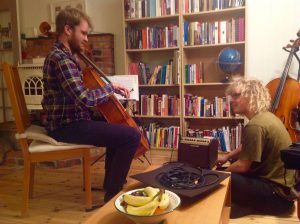 (26.9.2017)
***
Olav will again present the sound installation, Vannstand, by Maja Solveig Kjelstrup Ratkje in Stavanger Konserthus (26th Sept-6th Oct 2017). School pupils from primary and secondary schools in Stavanger will learn about different water levels in the harbor outside the concert hall – and how the composer transformed this topic into contemporary music.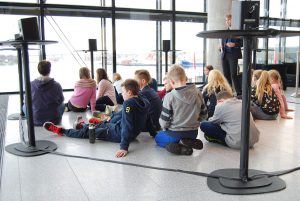 Read more about the installation here.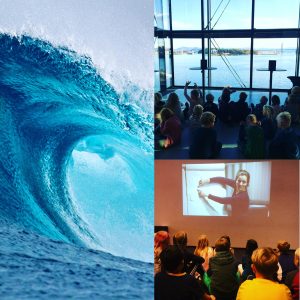 ***
Schools in Stavanger can now apply for the DKS production called «Den reisende celloen», performed by Olav on solo cello.
Olav will play the music for solo cello by Luciano Berio (Sequenza no XIV) and introduce the children to this sounds – inspired by the drum from Sri Lanka, called Kandyan.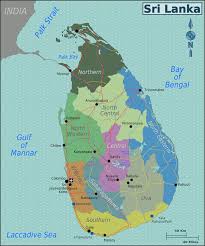 Read more about the production here.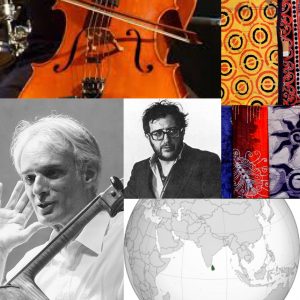 ***
Done with Operafestuker in Kristiansund. Olav participated in 13 opera performances (Pearlfishers and La Bohème), played with the String Quartet on the Operacafé and presented the Cello Class at the Young Talent Concert in the Opera.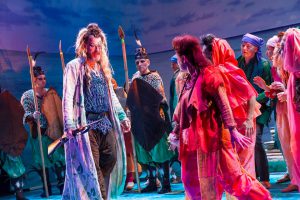 From one of the performances of the Pearlfishers.
Photo by Per Kristian Leikanger.
***
Olav moved to Kristiansund for to work as a cellist in the opera.
Read more about the program here: Operaen i Kristiansund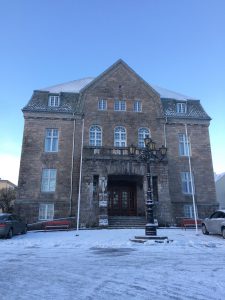 ***
From the last days presentation of Vannstand, by Maja Solveig Kjelstrup Ratkje, in Stavanger konserthus. Inspiring kids listening and watching presentation of the production of Vannstand!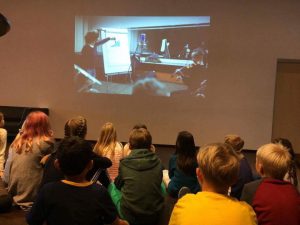 ***
Little teaser from a rehearsal with Janne Gravdal Tjåland.
Come and listen to the concert, with Music by Janne, and text by Emily Dickinson. St.Petri-kjelleren 4th November 20:00. Watch the teaser, press here: trim-fc00c915-549b-4026-9c9f-2806ce402ecd
***
Everything seems to be ready for presenting «Vannstand» by Maja Ratkje
@ Stavanger Konserthus the next days.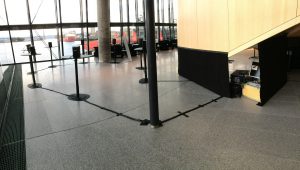 ***
Kitchen Orchestra had a project together with the fantastisk icelandic guitarist, Hilmar Jensson.
Picture from the concert @ Tou Scene Maskinhallen.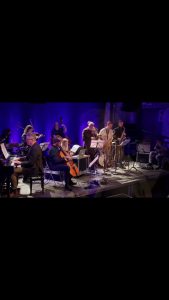 ***
Pictures from last project: «Lyden av vann – Obstfelder 150 year»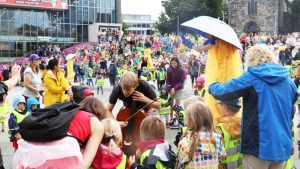 (posted 17th September 2016)