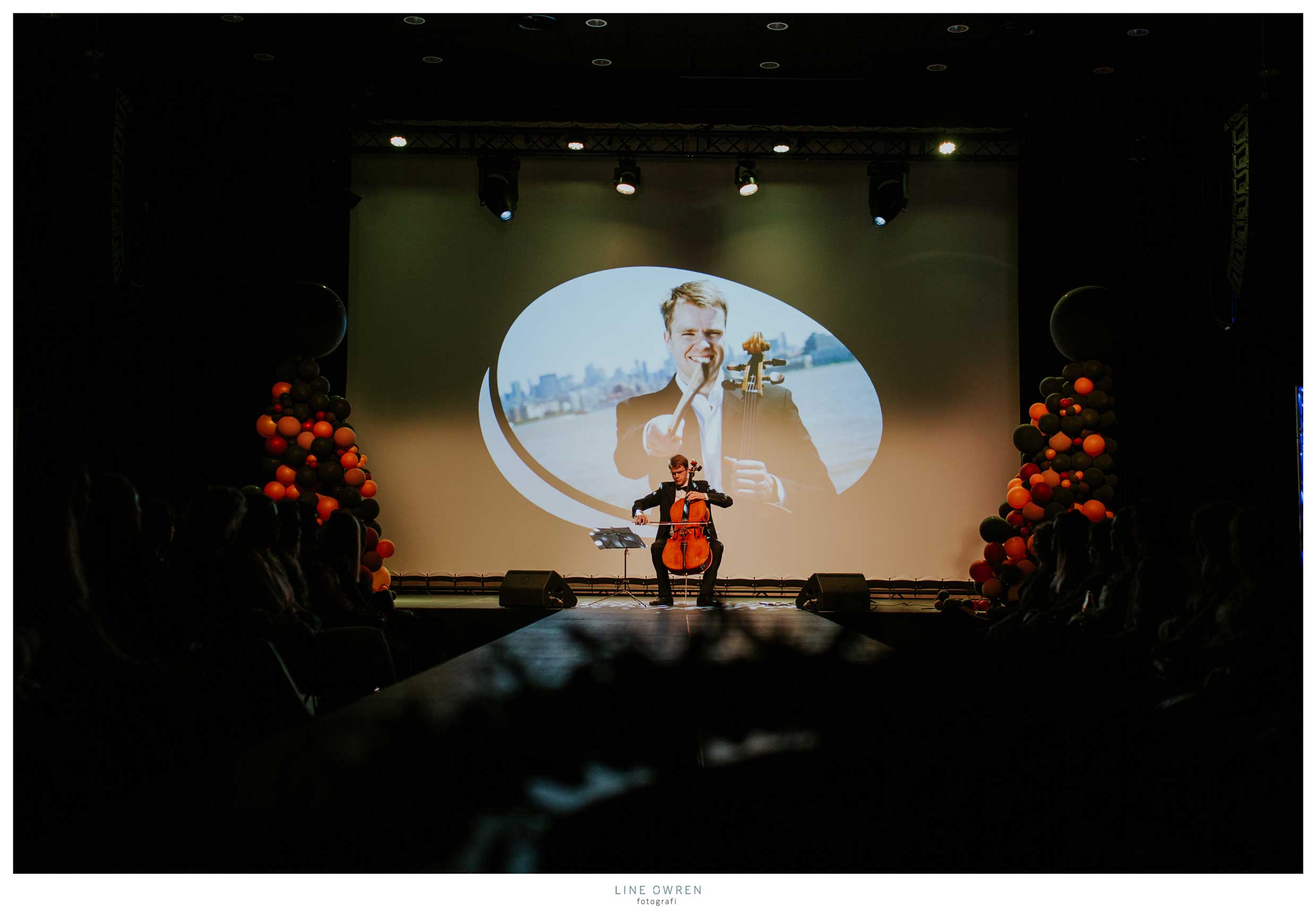 Photo: @lineowrenfotografi
Olav is ready for the Weddingshower (Bryllupsmesse) Sunday 31st March 1-4 pm. @Clarion Hotel Air, Sola
Listen some excerps of Olav (cello) and Goedele (piano) playing togehter:
Thousand years, C. Perri
Pachelbel: Canon in D
Olav will present the cello and his music for potential wedding celebrations, including during the ceremony and at festivities before or after the event.
***
Read interview with Olav at Månedens Brillante March 2019
***
16th of March noon Olav participate with his cello at
KRAFTTAK MOT KREFT: GATEFESTIVAL I FARGEGATA
***
16th-17th of February Olav and colleagues organize a seminar with pupils at Stavanger kulturskole together with Gjertruds Sigøynerorkester. All the orchestras of Stavanger kulturskole participates. The seminar ends with a big concert in Stavanger konserthus Fartein Valen, where all the pupils, teachers and Gjertruds Sigøynerorkester perform!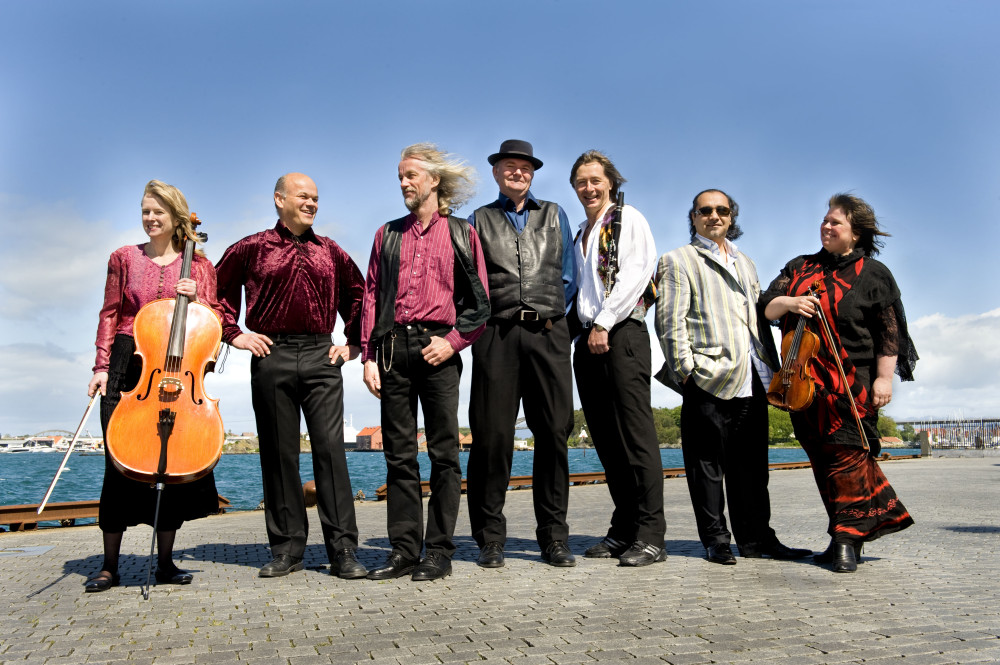 ***
Listen Olav performs Den reisende celloen @ Sølvberget Sunday 17th of March 14.00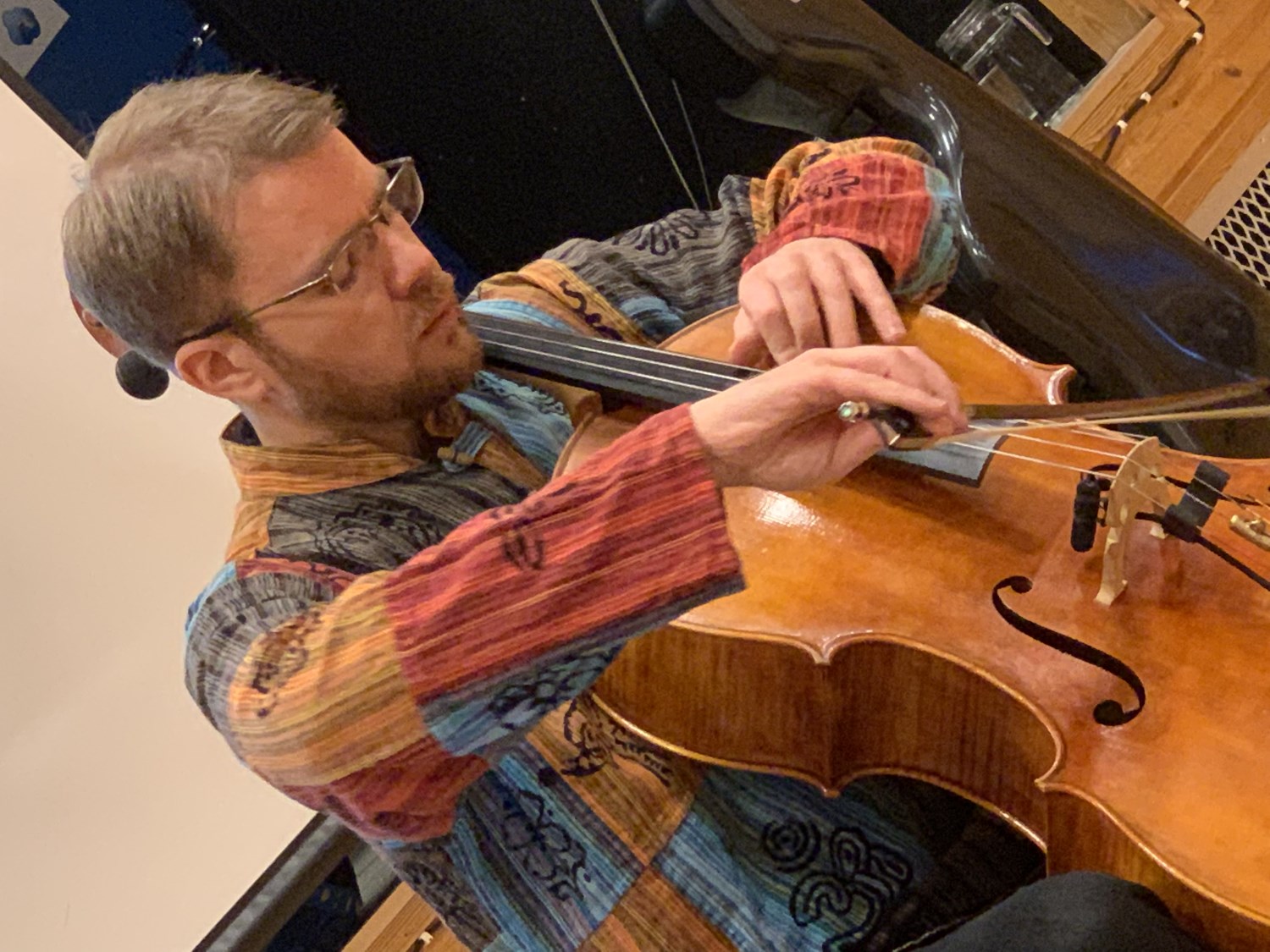 Info about the performance @ Sølvberget, Stavanger city
***
Operagalla in Stavanger konserthus 8th-9th of February, and 10th of February in Sandnes kulturhus. The picture shows Roma sinfonietta, local musicians, chior and prof. Elizabeth Norberg-Schulz (opening speach).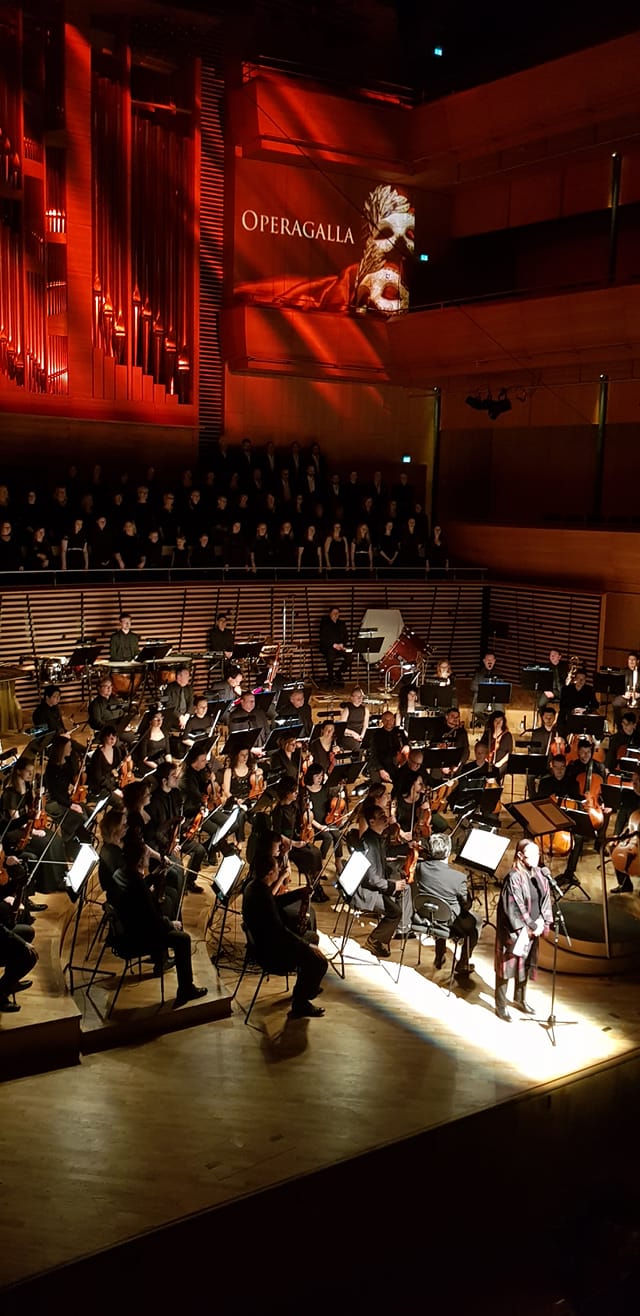 ***
Olav played 20 school concerts JANUARY 2019, with the solo-performance Den reisende celloen, organized by Den Kulturelle Skolesekken Stavanger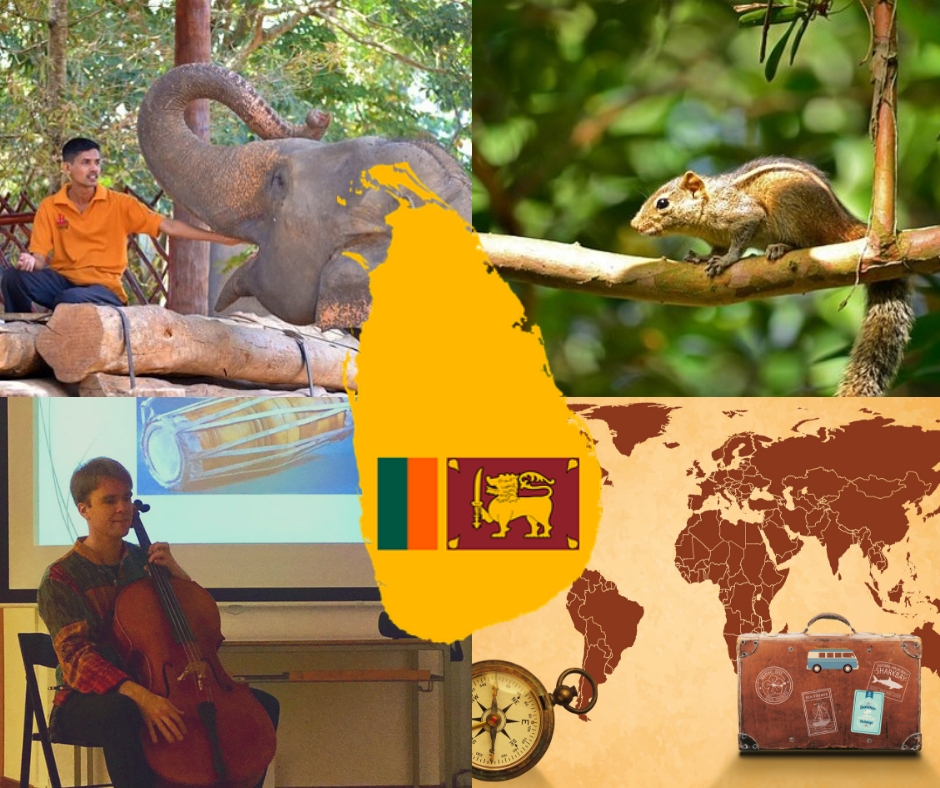 Bilde fra reportasje laget av rektor på Vassøy skole
***

«I'm Nobody! Who are you?»
Project with Janne Gravdal Tjåland & Olav Stener Olsen
text by Emily Dickinson
***
Kitchen Orchestra
Julekonsert December 15th @ Folken Stavanger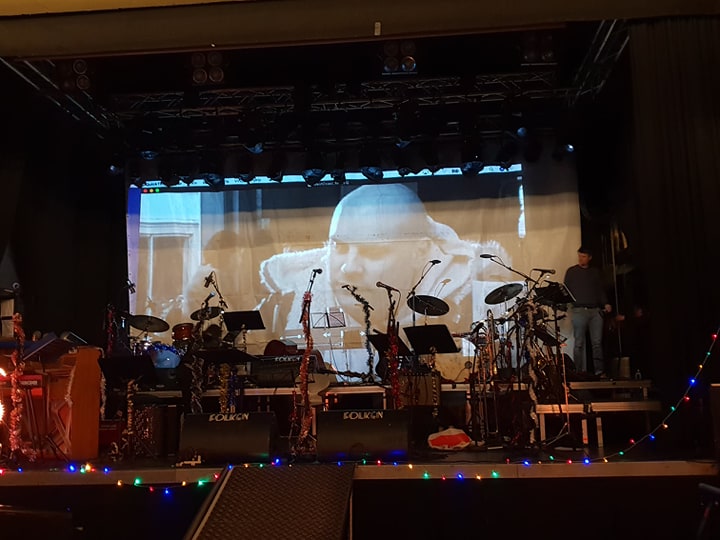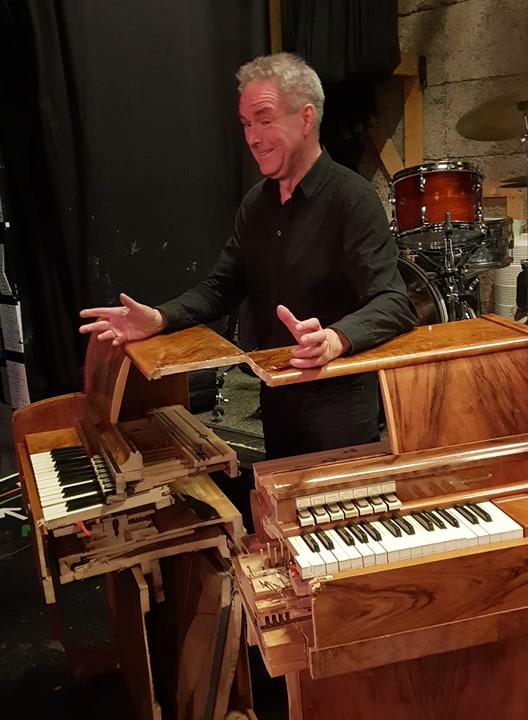 ***
Christmas Concerts in Rogaland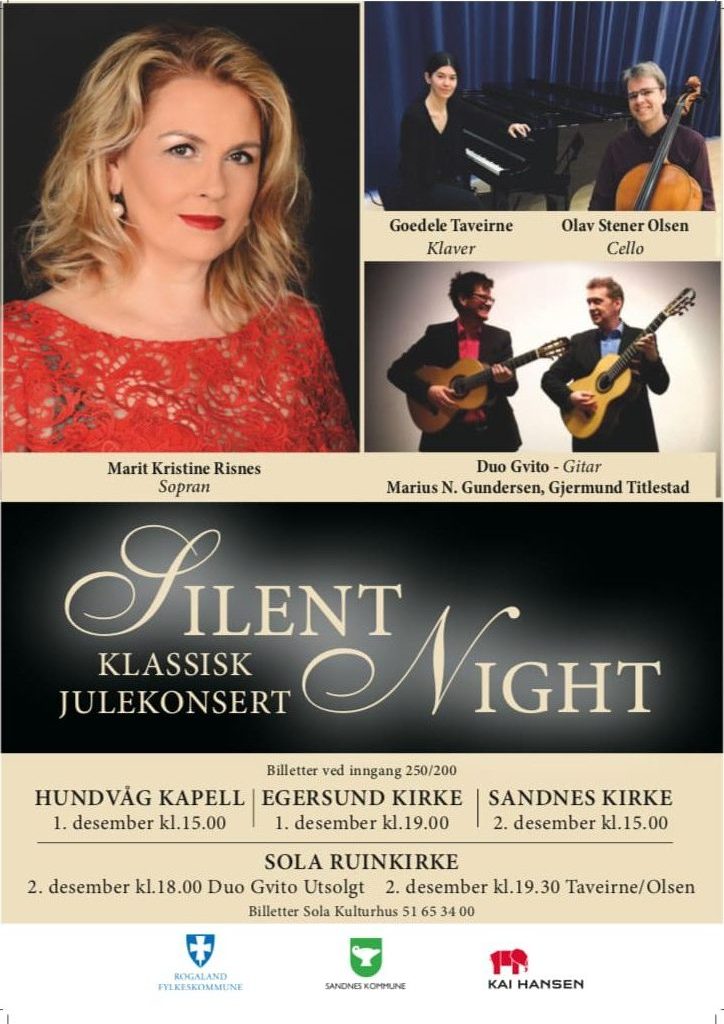 ***
Kitchen Orchestra plays with Per Zanussi, Sunday November 25th @ Tou Scene Stavanger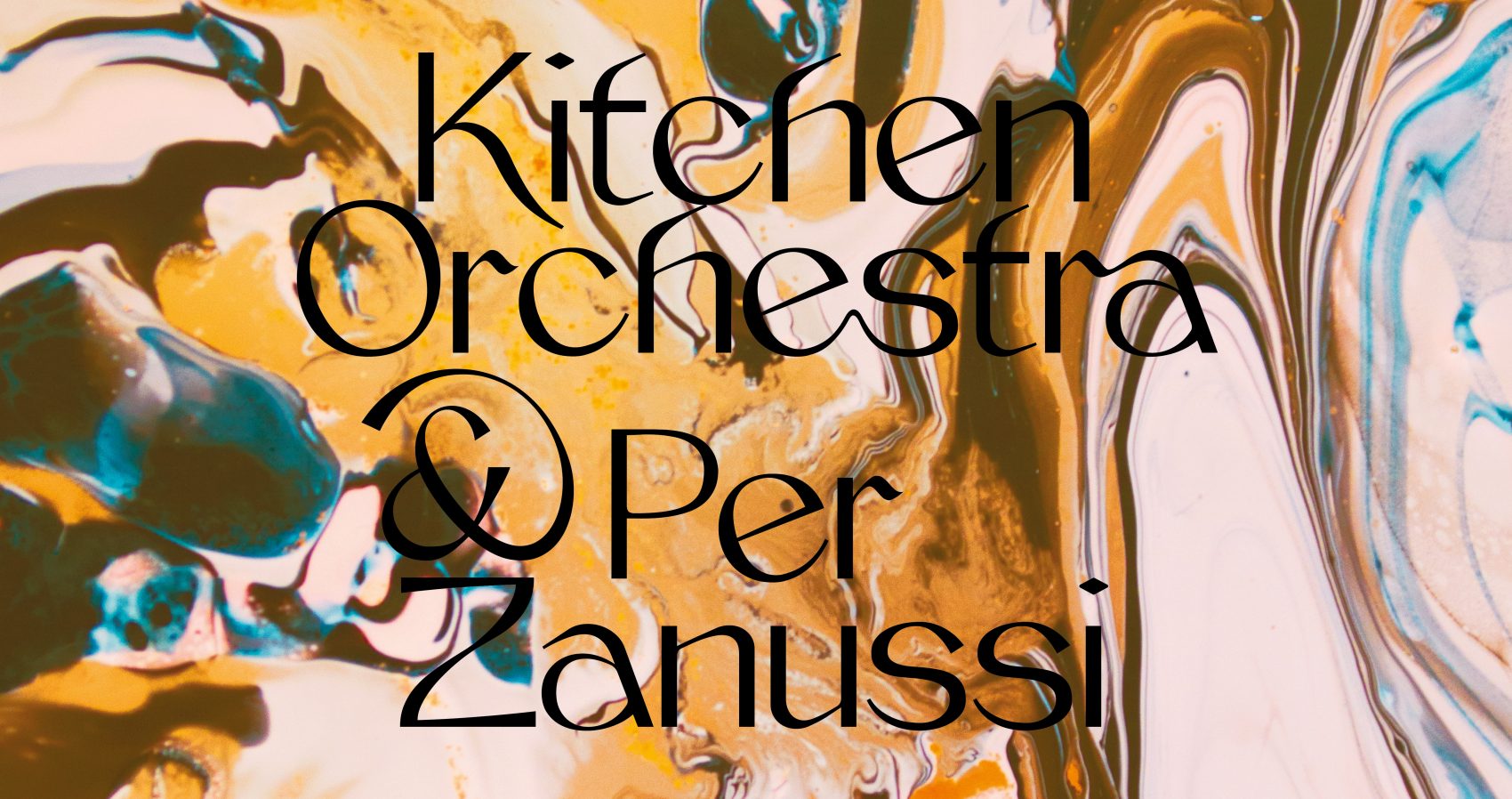 ***
Cello solo @ MindUp, Oransjeriet Stavanger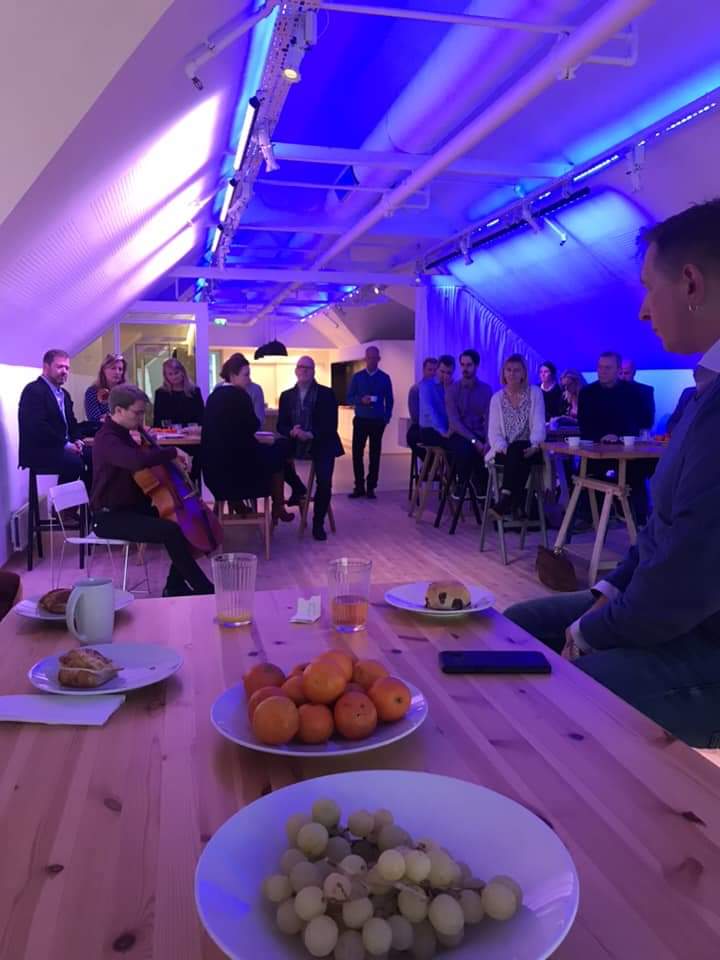 ***
28th October 2018 19:00 @ Tou Scene
Kitchen Orchestra & Marilyn Crispell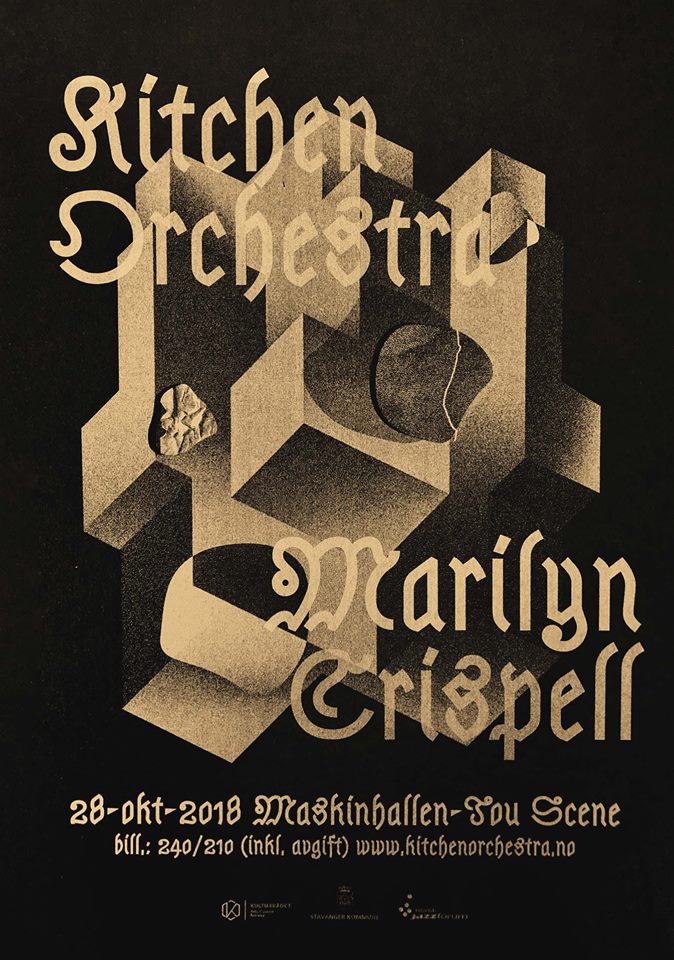 ***
Playing solo Bach and Berio at Litteraturkafé on «Kappitel» – Festival for litterature in Stavanger. September 20th-22nd 2018 @Fuglesalen, Stavanger Museum.
Representing Stavanger Kammermusikkfestival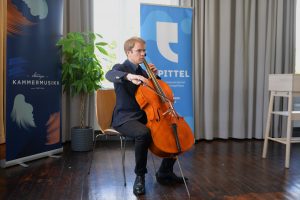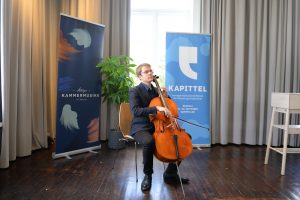 Foto: Bärbel Stampe Nielsen
***
Picture from concert 9th September 2018 with Kitchen Orchestra & Eve Risser (pianist and composer of the music)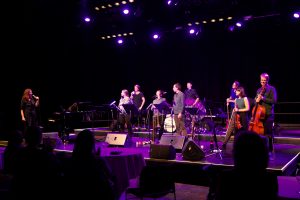 ***
Kitchen Orchestra Concert @ Stavanger Konserthus Sunday 9th September 20:00!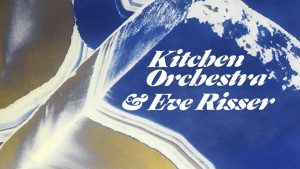 ***
Picture from rehearsal with Kitchen Orchestra and Eve Risser.


***
Performances of «Ka då for?» in Sandnes Kulturhus Liten sal!
Photo: Peter Adamik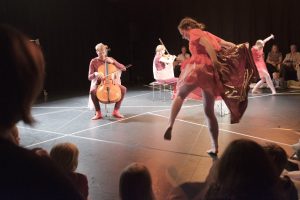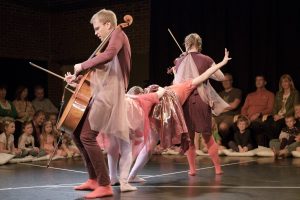 ***
Teaser from Stavanger Chamber Music Festival:

***
Fantastic days @ Summer Music School, østre Bolærne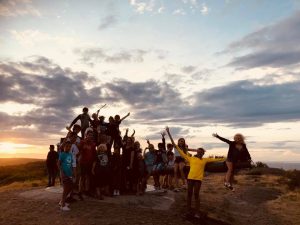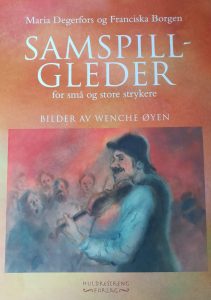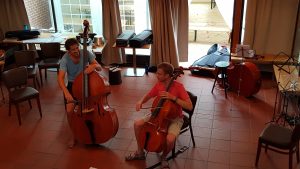 ***
Tall Ships Festival in Stavanger city July 28th 2018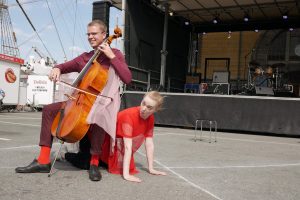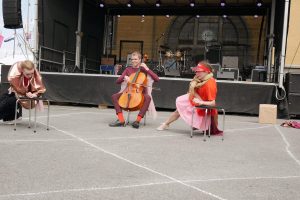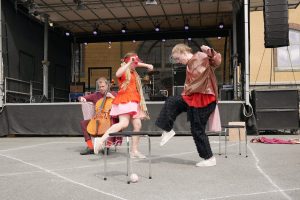 ***
Residence Week of the production for children, «Ka då for?»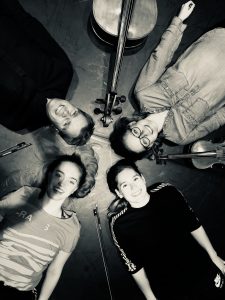 @Sandnes Kulturhus 19th June 2018
***
@Kunsthall Stavanger 15th June 2018
***
Picture after the concert in Tønsberg, June 3rd 2018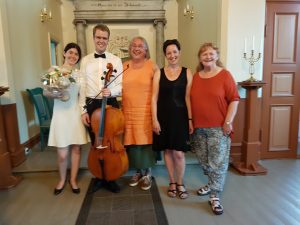 Listen radio show from the concert on NRK P2!
***
During the presenation of romantic russian music, Goedele and Olav showed picture of paintings of the composers by Ilya Repin.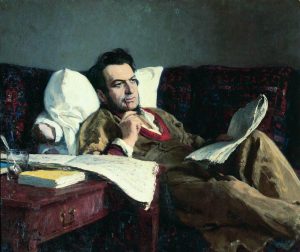 Glinka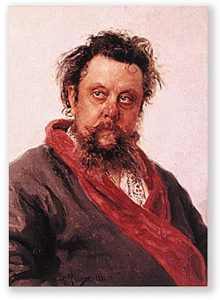 Mussorgskij
***
From concert in Oslo, May 31st 2018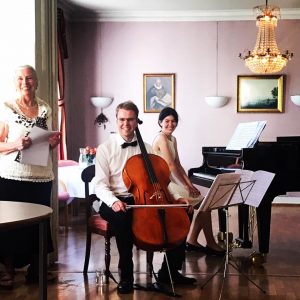 ***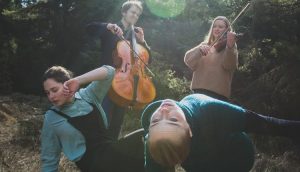 «RAS i samarbeid med Kammermusikkfestivalen arrangerer Familieforestillingen "Ka då for?"
Forestillingen gir barn mulighet til å oppleve klassisk musikk på en interaktiv og annerledes måte som spiller på deres premisser.»
Marianne Hatleskog fiolin
Olav Stener Olsen cello
Hanna Våge Skjeggestad dans
lngrid Hatleskog dans
Kammermusikkfestivalen.no
***
Rune Mandelid Orchestra concert @ herr Nilsen, Oslo April 2018
***
Den reisende celloen in Stavanger (March 2018) organized by Den Kulturelle Skolesekken Stavanger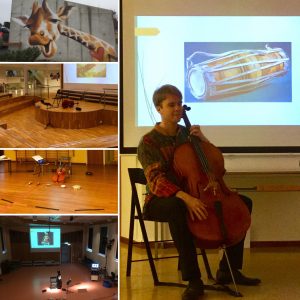 Operagalla Stavanger Konserthus & Sandnes Kulturhus February 23rd, 25th & 26th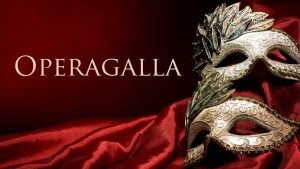 Read more here
***
Sold out concert in Sola Ruinkirke Saturday December 2nd!
Concert with Marit Risnes – soprano, Gjermund Titlestad – guitar, Goedele Taveirne – piano and Olav Stener Olsen – cello.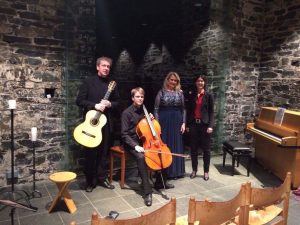 ***
Great success with Kitchen Orchestra and Anthony Pateras in Stavanger and Oslo.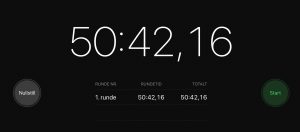 ***
Kitchen Komponist: Concert in Stavanger Konserthus Zetlitz October 22nd 20:00


Read more here.(8.10.2017)
***
This weeks Olav present the sound installation Vannstand, by Maja Solveig Kjelstrup Ratkje, in Stavanger Konserthus.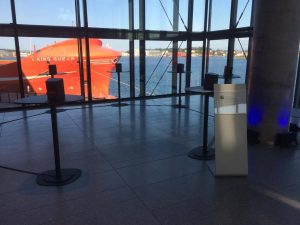 ***
Testing sounds together with Moddi, for the project Den reisende celloen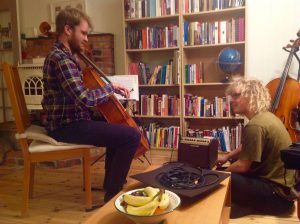 (26.9.2017)
***
Olav will again present the sound installation, Vannstand, by Maja Solveig Kjelstrup Ratkje in Stavanger Konserthus (26th Sept-6th Oct 2017). School pupils from primary and secondary schools in Stavanger will learn about different water levels in the harbor outside the concert hall – and how the composer transformed this topic into contemporary music.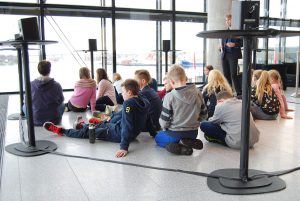 Read more about the installation here.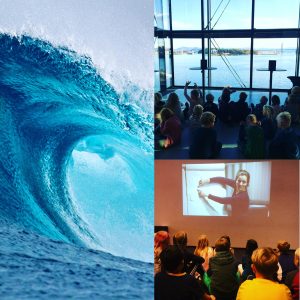 ***
Schools in Stavanger can now apply for the DKS production called Den reisende celloen, performed by Olav on solo cello.
Olav will play the music for solo cello by Luciano Berio (Sequenza no XIV) and introduce the children to this sounds – inspired by the drum from Sri Lanka, called Kandyan.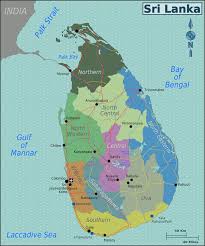 Read more about the production here.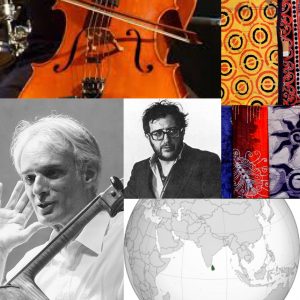 ***
Done with Operafestuker in Kristiansund. Olav participated in 13 opera performances (Pearlfishers and La Bohème), played with the String Quartet on the Operacafé and presented the Cello Class at the Young Talent Concert in the Opera.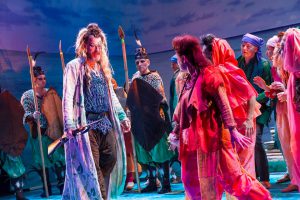 From one of the performances of the Pearlfishers.
Photo by Per Kristian Leikanger.
***
Olav moved to Kristiansund for to work as a cellist in the opera.
Read more about the program here: Operaen i Kristiansund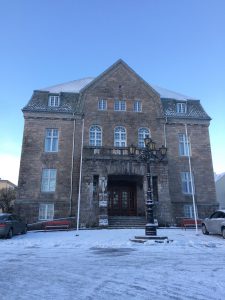 ***
From the last days presentation of Vannstand, by Maja Solveig Kjelstrup Ratkje, in Stavanger konserthus. Inspiring kids listening and watching presentation of the production of Vannstand!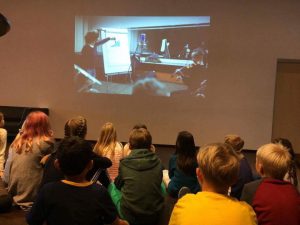 ***
Little teaser from a rehearsal with Janne Gravdal Tjåland.
Come and listen to the concert, with Music by Janne, and text by Emily Dickinson. St.Petri-kjelleren 4th November 20:00. Watch the teaser, press here: trim-fc00c915-549b-4026-9c9f-2806ce402ecd
***
Everything seems to be ready for presenting «Vannstand» by Maja Ratkje
@ Stavanger Konserthus the next days.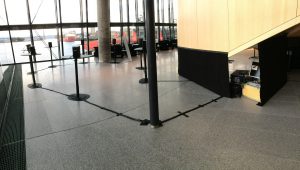 ***
Lesson with Rohan de Saram in London, autumn 2016, as a part of Olavs Master Project at UiS – Berio Sequenza no XIV, especially written for Rohan de Saram
***
Kitchen Orchestra had a project together with the icelandic guitarist, Hilmar Jensson.
Picture from the concert @ Tou Scene Maskinhallen.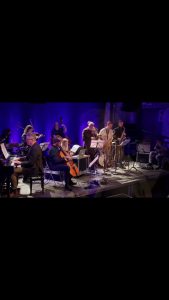 ***
Pictures from the project «Lyden av vann – Obstfelder 150 year»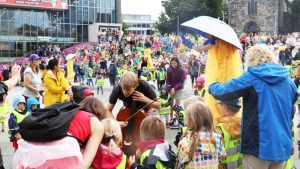 (posted 17th September 2016)